Powerful reinforcers
Our steel fibers reinforce mainly industrial floors, foundation slabs, and shotcrete applications. For floors, steel fibers are usually admixed in quantities from 20 to 40 kg per cubic meter of concrete, while shotcrete applications often require higher quantities.

Best for your project
Each project has its own specific requirements. In collaboration with the manufacturers of our fibers and the competent structural and construction engineering firms, we develop the most cost-efficient and technically useful solutions and coordinate them with the construction companies executing the works and with the concrete plant delivering the concrete.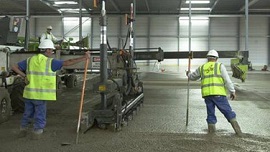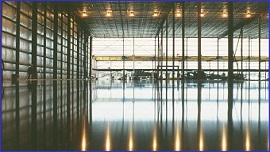 Comprehensive fiber portfolio
We deliver steel fiber products made of cold drawn steel wire and having the requested tensile strength and the desired length and design (angulated, corrugated, or flat end). Our wide-reaching portfolio even includes ultra-high-strength fibers used in UHPC concretes.